Greetings! My name is John Zavras, and I interned for Primal this past summer. I had the opportunity to meet the incredible staff, work on some inspirational products… and of course, demo Primal's Anatomy.tv 3D resources.
A lot of my tasks were centered around giving feedback on my experience demoing the products as well as suggesting recommendations for the future. My background as an undergraduate pre-medical and mathematics student at Dartmouth College in New Hampshire offered a unique perspective to the team. I have taken quite a few rigorous anatomy and physiology classes, and I can state with confidence that Primal's products are an invaluable addition to any anatomy education.
That's why I'm writing this article today: to share my in-depth evaluations with the Primal community. So, let's get started!
The Importance of Accuracy and Inspiration
The human body is an intricate system that is broken down in such a way that optimizes living a healthy life. From circadian rhythms, to gas-exchange and cellular respiration, it takes a village of cells, enzymes and tissues to achieve success. And this is done effortlessly every second of every day without cognitive command for as long as we live. What kind of engineer can create such a masterful product? As my computational neuroscience professor, Richard Granger, states: "Your brain is composed of low-precision, slow, sparsely-connected computing elements, yet it outperforms any extant computer on tasks ranging from perception to planning." Take that, Artificial Intelligence!
To appreciate biology's excellences, it is important to inspire and accurately instruct the next generation of healthcare professionals and researchers. That's where Primal comes in.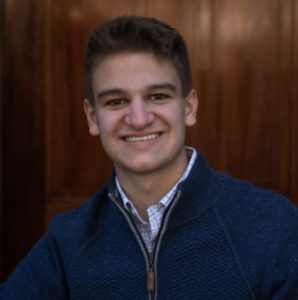 Logging into Anatomy.tv for the first time, I was amazed at the quality. The graphics were immaculate and it was effortless to navigate around the virtual environment to inspect the detailed anatomy – even rotating, zooming and manipulating different regions. I was impressed by the wide range of products – ranging from a pathophysiology module where I could learn about various illnesses and how they impact the body (Disease & Conditions), to videos showing key muscle movements (Functional Anatomy), to an interactive 3D Anatomy Quiz app allowing students to practice adaptive and reinforced learning.
There are also a variety of ways to learn on Anatomy.tv, such as videos, digital dissection, pronunciation guides, assessment modules (PALMS), and so much more. I consider myself a visual learner, and I was able to customize Primal's services to benefit my learning preferences. Also, it's important to note that within only a couple minutes I was able to get onboarded and familiar with the site via the amazing help content. It's indeed a shame I didn't have access to Primal in my prior anatomy classes. I won't waste another minute studying anatomy in the future without Primal on my side.
Primal Pictures' Passion
And, while the anatomy deeply impressed me, so did the company culture. Investing in Primal, you're not only investing in the software, but also this forward-thinking, passionate and hard-working group of people that are extremely devoted toward insuring you achieve success in your anatomy-centric endeavors. You can count on them to always be improving their products and working closely with users to steer innovations – the job is never completely finished here at Primal. As an intern, I was welcomed with open arms and entrusted to collaborate on a bunch of meaningful and educational projects. I was always treated with respect and kindness, and I am so grateful for this incredible opportunity.
I want to give a special thanks to everyone I worked with at Primal. It was an absolute pleasure.